Evolving Life
Total Life Upgrade
Physical ♦   Emotional ♦ Social  ♦ Mental ♦ Spiritual
Integral Coaching™
cultivating lasting results for skillful living, freedom, connection, & purpose
We might not have met yet but I want to have a conversation with you.
I want to hear about your life, passions, fears, strengths, struggles & dreams.
I am curious to discover with you what your gifts are and/or what holds you back.
I have spent the past decade following my passion & honing my skills
with multi-disciplinary education, training & personal development
to find & integrate the BEST PRACTICES to transform myself & clients' lives with lasting
developmental & lifestyle changes physically, emotionally, socially, mentally & spiritually.
As an ICF Professionally Certified Coach with 1500+ client coaching hours of experience,
I empower people like you who want live into their potential or are already high functioning
evolve from good to great for deeper, freer, purposeful, loving, thriving lives of contribution.
Apply now to have a conversation about your deep desire to live an Evolving LIFE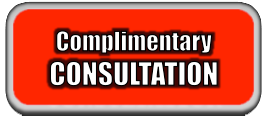 receive best practices for living an Evolving Life