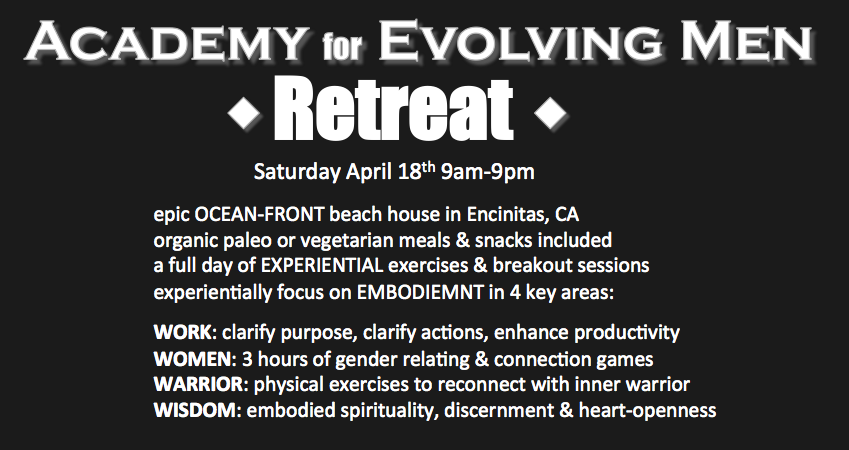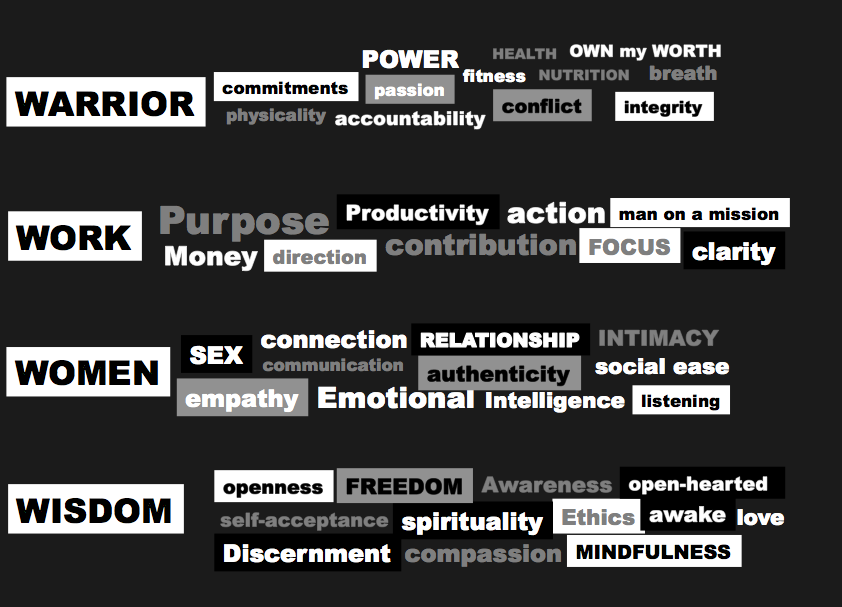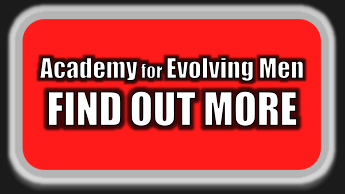 "Johnny is raw, harnessed, horsepower, full embodiment of the masculine, compassion, huge heart and badass coach. He is a self styled individual who constantly hones his craft as a life coach and human being. If you want the truth Johnny will help you find it. If you want someone to tell you what you want to hear, find another coach. As I continue my journey in life, Johnny is someone I want at my side, providing clear non-judgmental leadership."
John C.
"Johnny Blackburn is the true embodiment of the modern day mature masculine. His relentless commitment to excellence and evolution has caused him to become a living application and a wealth of expert caliber knowledge on a wide range of subjects including psychology, nutrition, fitness, relationships and business. These qualities combined with his gift of coaching, and his passion for making a difference in people's lives, is what makes Johnny such a powerful presence in the world. If you have the opportunity to work with him in any capacity, I highly recommend it!"
Paul R.
"Johnny Blackburn is a man amongst men. His self mastery is both impressive and inspiring. But what is more important, is his ability to help you bring forth your greatness. To meet you where you are, and skillfully guide your evolution into that which you are destined to become."
Kevin S.
"I love growth – transformation. But often I find a disconnect with what teachers teach and how they actually live. Johnny is the real deal…he cuts to the core. 

The bottom-line if you are looking to work with someone who has done the work, who is living the life, and who is authentically focused on your transformation. You've found him. 

I love you Johnny. Thank you for your work!"
Robert W.
"It is been a joy for me these last four years to witness Johnny Blackburn as "ninja warrior" and a leader in the San Diego community. He is a very special man able to fluidly play many roles as coach, mentor, big brother, and deep listening friend, to name a few. He is an artist of life and often a model of skillful means, discerning when to speak or be silent, whether to guide or accept it as is, how to open our hearts, sense more in our bodies, or be more real, all the while inspiring greatness in each of us."
Jim A.
"I am so grateful to have access to such an inspiring practitioner who can do so many things.  In areas where I have felt limited or stuck Johnny has helped me to access parts of my self that I hadn't realized were available.  I have gone from almost constant feelings of fear and worry to a feelings of relaxation and peace being the norm. He has inspired continuing change and growth in my life."
Matt B.
"Johnny embodies the model of the New Warrior. He is fiercely kind, compassionate and stands with integrity behind who he is and what he says. I consider myself honored to have him in my life as he is one of the few people in that I trust without a doubt, as a person and as a man. An outstanding gentlemen if there was one."
Kolby K.
"I gauge the effectiveness of a speaker by the response of their audience. Johnny brings powerful presence and has an extraordinary way of engaging the entire audience while bringing them on an experiential journey. Johnny also skillfully weaves in incredible content that participants can use to make a positive impact in their lives. Combining passion, expertise, wisdom, presence and deep understanding of others, he will continue to be looked upon as a go-to guy in his field."
Jay B.      Evolution Room – Founder   theevolutionroom.com
"Johnny Blackburn is an explorer, innovator, guide and coach. Armed with a comprehensive, integrative tool set, he teaches and shares with inspiration, passion and accountability.  When it comes to making changes last, I call on Johnny for his expansive perspective, open heart, and masterful guidance."
Will P.