Events
COMMUNICATION & CONNECTION GAMES
DATE: November 23, 2014
LOCATION: Encinitas, CA
TIME: 7pm-10pm
Being Real: Communication from Presence
Join us for an evening of Communication & Connection Games. At times playful & spontaneous, others deep and close, learn to broaden & deepen your range of possibilities within yourself as well as in relation & communication with others. Become more aware & connected within yourself and feel more openness & connection with others. We often hear about the concept of "being more present" but this is an opportunity to actually experience deeper presence.
AVAILABILITY: 12-15
COST: $20
QUESTIONS: contact 858-449-2042
CONNECTION & GENDER GAMES
DATE: April 27, 2014
LOCATION: Cardiff by the Sea, CA
TIME: 10am-6pm
A day long event filled with experiential relating games and scenarios designed to help you experience deeper connection, intimacy, and gender polarity as you more freely embody a greater range of expression within yourself, in your intimate relationships and throughout your life.
AVAILABILITY: 15 Women & 15 Men (couples welcome but not required)
Please notify me about future events:
FACILITATORS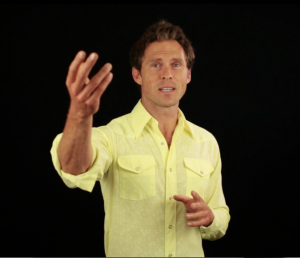 Johnny Blackburn is an Integral Coach & event facilitator specializing in helping people live from deeper presence while embodying greater potential  personally, relationally & in their lives. Long fascinated with the dynamic range of human potential & subtleties of human experience, he is a life-long learner with  diverse training in traditional education & personal development. Johnny has also spent several years doing deep work with women & facilitating Men's Groups. He provides a safe & playfully challenging container enabling men & women to experience greater possibilities within themselves & deeper intimacy with others. Johnny is honored & inspired to co-participate in an evolving world in which men, women, & communities interact with greater freedom, awareness, openness, immediacy, intimacy, love, skillfulness, contribution, & embodiment.