Take Action
Ready to take the next step?
Schedule a complimentary coaching assessment now
Your life can feel off, when you're out of alignment. And whether things are not going well and you had a rough stretch with some difficulties, or even when life is pretty good by conventional standards, it still hurts or is dissatisfying when you are not growing & living your greatest potential in work, love & Life.
When you are off course, stuck or resisting, Life either subtly beckons you to something more or gets your attention with pain, roadblocks or falling apart.
It is common to resist, avoid & settle for complacency; it usually either takes enough pain that you get fed up, or it takes your humility, courage & practice to realign, grow and live into your greatness.
It is easy to get distracted and forget that you are here to evolve, to love, to be free, to live your unique purpose in the world, wide Open animated by Life Itself.
Just as all great executives, elite athletes, and top performers enlist the guidance of a coach, similarly I empower evolutionary individuals and couples to grow, thrive, perform at your best and awaken greater potential than you consciously knew possible. And yet if you are the type of person reading this now, some wiser part of you has been sensing it, has heard the subtle whispers from the future beckoning you forward, again and again, in the major choice points in your life, during the times of your most intense struggles, amidst the accomplishments & celebrations,

like a homing signal calling forth your greatness.
Deep down you are too talented to stop growing, even amidst all of the tests and challenges, you know you have so much more energy, clarity & power when aligned, thriving and living at your leading edge.
Your work, loved ones and Life Itself years for your greatness. And our world, now more than ever, could really benefit from you embodying and expressing the full potentiality you were born to.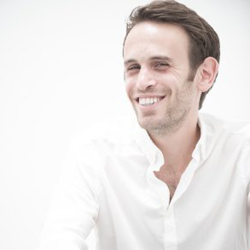 Andrew Gottlieb
Tech CEO, Author, Speaker
Presence Academy has been a game changer for my life, helping me tap deeper into my masculinity, purpose and connection to females. This solidified the skills, long-term changes & depth of confidence I had been looking for in so many books and rah rah seminars.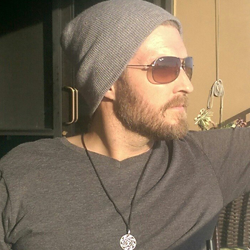 Elias Berlinger
Franchiser, Musician, Father
Being a life-long musician I was used to being in a flow state while playing music, but Presence Academy has helped me extend that throughout my life. I feel like i am firing on all cylinders working out again, eating great, meditating regularly again and am way more productive, had my most successful year in business and got an idea for 10x'ing next year. Best of all I show up with so much more loving presence with my wife and daughter.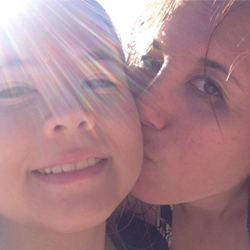 Michele Rooney
Physical Therapist, Speaker, Advocate, Mothe
Warning! Presence Academy will evolve you, change your life, help you discover new aspects of yourself, and guide you towards the highest version of possibility. Beyond grateful for all that I've experienced thru this work.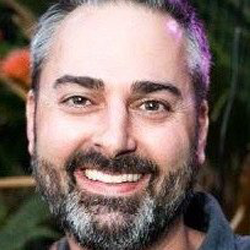 Paul Rossano
Financial Investor, Speaker
I've worked with the best of the best in the world of personal professional development, and Presence Academy is something special. If you're looking to take any area of your life to the next level, presence and connections skills are the keys. Highly recommended.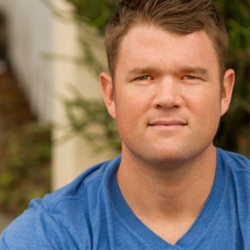 Josh Trent
Wellness Podcaster
Presence Academy has been a catalyst for my growth over the past 12 months. It is unique blend of psychology and physicality training that has truly transformed the way that I work, connect with others and view the world. I've interviewed a lot of top experts in health, wellness and personal growth, yet this is one I recommend to anyone who wants harness the power of presence to thrive in all areas of life.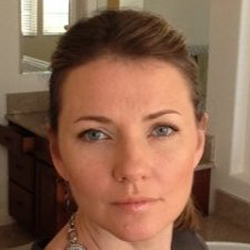 Yelena Klinova
International Distribution Manager, Mother
I feel so much more open, safe in the world, comfortable in my skin, and happy. I got my dream job, earn more money, stop commuting an hour and a half a day and work from home now. I am so much more present with my family, get to spend more quality time with my children and and have a much deeper connection is my husband.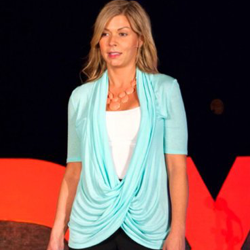 Amy Dalton
Leadership Trainer
Wow this is amazing stuff! Obviously coming from a coaching and leadership background, I've been exposed to a lot of personal development and spirituality but Presence academy is like the one stop shop that gives you the essentials for inviting and living a deep, loving, and purposeful life…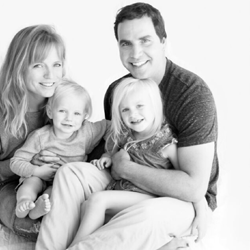 Katie Reid
Mother
My husband and I have both gone thru Presence Academy. Not only did it help him be more present, productive and work less hours, but we both feel more alive, passionate and doing things we love in our lives in addition to work and home. We are both so much more loving, attentive & present with each other and the kids. After 10 years his and my connection now feels better than ever!!!
MA in Psychology & ICF Professionally Certified Coach
with over 3000 client coaching hours
It has been my honor to successfully coach a diverse range of extraordinary human beings from ages 18-79 including:
entrepreneurs, executives, influencers, authors, artists, athletes, musicians, professors, lawyers, construction workers, actresses, pilots, healers, yoga teachers, stay-at-home parents, college students, individuals and couples courageously committed to healing, development and living their greatness in the world.
Take Action
Ready to take the next step?
Schedule a complimentary coaching assessment now