Exclusively mental talk therapy and couples therapy has its benefits and limitations. Instead, based on the latest neuroscience of healthy romantic relationships, adult attachment and the only scientifically validated couples therapy, Emotionally Focused Couples Therapy (EFT) to created a more secure bond between couples, we make restoring open-hearted connection the priority from a foundation of embodied presence so you and your partner actually register feeing connected to each other in your whole body.
T

o

G

rowing

Y

our

R

elationship
Some couples need some repair work, healing, reassurance and forgiveness before restoring connection. Others need to clean up the contemptuous communication, criticism, and attacking to create more emotional safety. Then there is a better foundation to build essential relationship skills you can use for the rest of your life like communication, empathy, emotional intelligence, conflict de-escalation, and true open-hearted connection. Then we can focus on revitalizing your romance, passion, masculine-feminine polarity and sexual connection. Eventually once you are really thriving, some couples continue on from the context of their romantic partnership as a spiritual practice of mastery and ever deepening love.
Loving Connection as the Foundation
G

rowing &

D

eeping In

L

ove
Where is your relationship In This Process?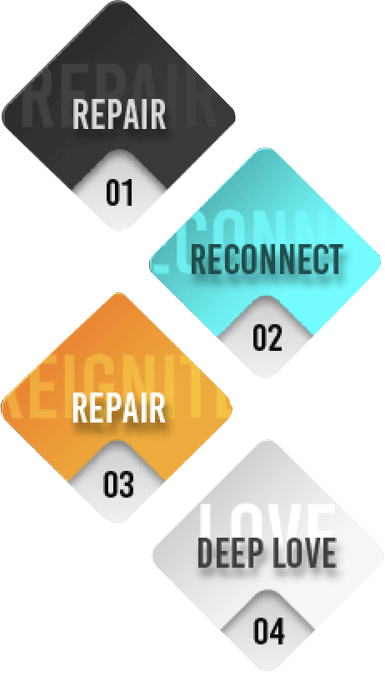 your relationship has been neglected, damaged or is fragile
you are reactive, criticize and/or argue too much
there was betrayal, broken trust, emotional or sexual affairs
you can't continue like this or are near breakup or devorce
you feel really disconnected
you have difficulty communicating
you are reactive, criticize and/or argue too much
it has been too long since you have had really connected sex
your relationship overall is decent
you want to feel more of the spark, passion & aliveness
you want to feel more closeness & connection
you want to rekindle romance & your sex life
your relationship overall is good
your communication could be even better
you want to master sex & polarity as spiritual practice & portal to the Divine
you view your partnership as a container for growth, healing, spiritual practice and ever deepening together in love
Ready to take the next step?
Schedule a complimentary coaching session now
ICF Professional Certified Coach
with over 5000 client coaching hours
It has been my honor to successfully coach a diverse range of extraordinary human beings from ages 18 - 79 including: entrepreneurs, executives, influencers, authors, artists, athletes, musicians, professors, lawyers, construction workers, actresses, pilots, healers, yoga teachers, stay-at-home parents, college students, individuals and couples courageously committed to healing, development and living their greatness in the world.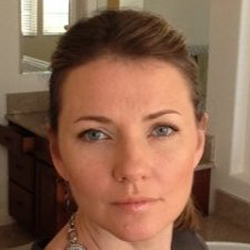 International Distribution Manager, Mother
I feel so much more open, safe in the world, comfortable in my skin, and happy. I got my dream job, earn more money, stop commuting an hour and a half a day and work from home now. I am so much more present with my family, get to spend more quality time with my children and have a much deeper connection is my husband.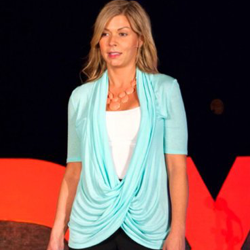 Wow this is amazing stuff! Obviously coming from a coaching and leadership background, I've been exposed to a lot of personal development and spirituality but Presence academy is like the one stop shop that gives you the essentials for inviting and living a deep, loving, and purposeful life…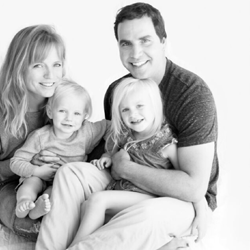 My husband and I have both gone thru Presence Academy. Not only did it help him be more present, productive and work less hours, but we both feel more alive, passionate and doing things we love in our lives in addition to work and home. We are both so much more loving, attentive & present with each other and the kids. After 10 years his and my connection now feels better than ever!!!
Ready to take the next step?
Schedule a complimentary coaching session now.