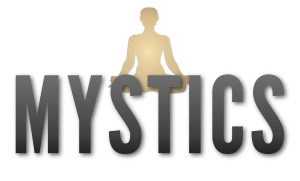 Level 3 Immersion & Travel Journey
Mastery Level 3 Immersion &
Vote For Your Top Destinations
A luxurious location paired with delicious healthy organic food are the backdrop for a high quality, deeply transformative Immersion. Combining powerful practices in a Presence-rich field with big breakthroughs and real human connection, Mystics Retreats are highly experiential, expansively opening and surprisingly fun.
At the core of Bali's magic is its spirituality immersed throughout its culture, architecture and nature. Sacred shrines, temple ceremonies, statues of Buddha and the pantheon of Hindu deities are all interspersed throughout cities. Bask in the daily blessings and exquisite flower-petal prayer offerings placed everywhere. Reverence and devotion are in the air, but you can sense it; all you have to do is let the joyous smile of the next Balinese person you pass on the street open your heart.
Hike lush nature trails, swim in cleansing waterfalls and enjoy the quiet beauty of Bali's rich natural world. Sip sustainably harvested tea at a local plantation overlooking stunning rice-terraced hills. Savor world-class local cuisine overflowing with delectably unique flavors and eye-popping colors. Lounge alongside vibey infinity pools, have fun-in-the-sun at gorgeous beaches or surf some of Bali's epic breaks. Bali is rich with culture and mysticism, but its genuinely warm joyous people, stunning nature and many amazing sights are what take Bali's sheer delight to another level.
Egypt, near the birthplace of human civilization, draws upon a storied history with magnificent monuments, pyramids, tombs and temples to show for it. While its two main religions are Islam and Christianity, the Egyptians are renowned for their spiritual mystery schools and desert mystics.
Savor the grandeur of Egypt's very special landscape, as your cruise up the great life-giving Nile River with its lush deltas. Watch the sunrise or sunset from the top of Mount Sinai where the mystic Moses is said to have received the 10 Commandments. Trek through the vast, stillness of the White Desert with fairytale white rock formations from an 80 million-year-old sea floor. Most fascinatingly, explore the stunning pyramids and learn about some of the possibly lost technologies responsible for building such grand monuments or stargates.
Greece is home to one of the great ancient civilizations whose philosophers, scholars, poets and mythology still influence humanity more than two millennia later. Socrates, Plato and Marcus Arelious are some of the most well-known, but Greece also hosted some early healing temples, psychic oracles, secret mystery schools and one of the early great non-dual mystics, Plutinous.
Time travel to the celebrated sites and ancient ruins of Acropolis and Delphi in and around the capital city of Athens. Head north to marvel at the monasteries of Meteora, home to many medieval mystics, built atop majestic mountain pillars. Then luxuriate at some of the best, most beautiful beaches in Europe as you sail the aquamarine Aegean coastline of the Greek Isles in the south. Discover stunning rock caves, swim in turquoise pools or relax in unique ocean hot springs. Meander along cobbled Byzantine footpaths and savor spectacular views while walking along atop epic seaside cliffs, stunning island ridges and volcano crater rims. And we will definitely be partaking in Greece's culinary adventure with its delicious regional cuisine, daily fresh catch, wild hillside produce and unique local products as we dine on traditional dishes like long-lost family members.
Italy is the epicenter of one of the largest ancient empires in human history. Perhaps even more interestingly for our evolutionary interests as it was the cradle of the Renaissance and Scientific Revolution. The Italians remind us to savor the beauty of life. Richly steeped in culture, Italy's world-class art, quality local food, passionate lifestyle and stunning landscapes make it wonderfully romantic and enchanting. Yet it also boasts a storied religious history from as far back as medieval times with its fresco-decorated churches, marble basilicas and candle-lit chapels.
Experience Rome with its Colosseum, Roman Forum and Pantheon.  Visit the spiritual community of Damanhur, nestled in the alpine foothills of the north and surrounded by lush green valleys, which is best known for its extraordinary art and architecture in its subterranean cathedral — the Temple of Humankind.
Relax on the beach, swim in the sea and hike along a stunning coastal cliffside trail that strings together five classic Italian seaside fishing villages with gorgeous views of the ocean on one side and a complex system of steeply terraced gardens and fields to the other. Wander among Tuscany landscapes with the rolling hills, colourful sunsets, vast landscapes of vineyards and olive groves. Savor the beauty of Florence with its world-class art and gourmet Tuscan cuisine including the Uffizi Gallery, which is full of Renaissance masterpieces, the Cathedral of Santa Maria del Fiore, and Ponte Vecchio, a medieval stone bridge.
Treasure the multi-layered spiritual richness of Japan, a country with timeless wisdom, cultural elegance and a deep appreciation for nature. Japan, is a slender, long volcanic archipelago, teaming with natural hot springs amidst its predominantly mountainous terrain. In general, Japanese culture both honors ritual and ancient wisdom while also being fascinated with continual improvement, innovation and the pursuit of excellence. Their respect for nature and appreciation of aesthetics combined with discipline, dedication, honor and integrity, combine to exude a unique elegance.
Japan is peppered with sacred temples and shrines founded by Zen monks and wandering mystics alike. The Japanese originated the Samurai which is said to translate as "those who train to serve" highlighting our human capacity to dedicate our lives to being of service and is home to the Zen schools of Buddhism which have produced numerous Zen Masters and Awakened Beings.
We will hike stunning mountains, soak in natural hot springs, slowly stroll through Zen garden, enjoy delicious local food and visit sacred temples and shines. We will also have opportunities to connect with locals and experience some of the gems of Japanese culture. Their attention to detail and respect for the process of cultivation in everything from spiritual development to technological innovation, food quality, architecture and garden landscaping, gives Japan the power to enthrall and invite you into deeper presence.
Peru is a country rich in mystique, ancient sacred sites mysticism, from the sacred site Machu Picchu in the south to the nature wisdom and special ceremonies of the jungle shamans of the Amazon.  It emanates a beauty in it's simplicity while simultaneously a depth and intricacy like it's exquisite textile weavings. Imagine a land charged for centuries, where earth made mountains, lagoons and men made powerful temples.
High in the stunning andes, experience the power of this land, a place that seems to hold an initiation for all those who are called here. Jorney into the heart and beauty of the Andes landscapes and indigenous traditions. Mystical temple sites, pristine mountains, waterfalls, stargates portals, Andean healing ceremonies, q'ero wisdom keepers, sacred sound healing, movement, alchemy, shamanic healing, meditation, and more.
at the intersection of Personal Development & Spirituality
vote for your top 3 destinations