Deep Relating Masterclass
Personal & Spiritual Development
a transformative heart-opening evening of authentic communication, self-awareness and deep connection
THU OCT 5th 6:30pm — 9:30pm
a special event space in
Encinitas, California
exact address upon registration
Mystics Deep Relating Circles are a specially curated group experience in a presence-rich container designed to deepen connection, enhance genuine communication and illuminate new awareness. The practice emphasizes curiosity, active listening, empathy, and vulnerability.

By creating a special container of safety and acceptance, it allows us to feel more ease, freedom and okayness to reveal our inner experiences. Being more open allows us to be more deeply seen, heard, felt and known, authentically as we are. It is one of the more liberating and beautiful process to both experience and witness as human beings. And it is in this transparency and openness that we register feeling more deeply connected.

In addition to deeper connection, Deep Relating also allows us to become more aware. The practice happens in a Presence-rich field that supports enhanced awareness of a deeper and wider range of ourselves. It helps us see and appreciate more beauty and nuance in ourselves and others. It can also reveal "relational blind spots" or places we might tend to push away the depth of connection and intimacy that's possible.

In these ways, Deep Relating Circles can be a profoundly growthful relational practice for deeper connection, greater awareness and freer more authentic expression.
Join us at the next Mystics Deep Relating event, a specially curated group experience designed to deepen connection, enhance genuine communication and illuminate new awareness.
+ engage in authentic conversations & experience deep connections

+ enhance your relational presence, empathy, listening & communication skills

+ become more self-aware with deeper insights into yourself & others

+ experience the safety & acceptance to feel more seen, heard & felt

+ discover & develop your intuition & advanced extra sensory perception
During this 3-hour event, you will participate in various interactive connection exercises, guided conversations, and group activities. Our experienced facilitators will create a safe and supportive space for everyone to share their experiences. You will have the opportunity to engage in deep and meaningful conversations while exploring the depths of presence and real human connection. Other than a few guiding parameters just to keep it safe, authentic and grounded in the aliveness of the present moment, they are essentially spontaneous improv conversations.

Watch and listen to others' experiences.
I felt called I thought there was some growth I was ready for I need to learn the skills to expand into it
Joe Dowling
Business Owner
I felt called I thought there was some growth I was ready for I need to learn the skills to expand into it
Joe Dowling
Business Owner
I was impressed by the caliber of people who showed up and how beautiful and inspiring humans can be. I also feel like the roof of my potential and how I can grow is n ow higher...and you do it for your-self, but you also do it on behalf of the collective healing and evolution of humanity
John Halcyon
Influencer
There is a lot of variety, modern aspects and it is really approachable. And there is lots of fun and play in addition to the deeper work
Amy Pamensky
Coach
I had no clue of the range of possibilities of where I can go. The beautiful visual maps are so helpful to see 'oh I am here and I can do this next and then that all the way up to there!' And I am committed to that and want to have people and mentors in my life who inspire me to be my best actualized self
Amber Rochelle
Psychotherapist
At the intersection of personal development and spirituality--your growth can be much faster when you have a map and a lot more fun when you do it with others of your likeness.
Developmental Coach | Author | Facilitator
Johnny Blackburn is the founder and director of Mystics, a modern mystery school for embodied human transformation at the intersection of personal and spiritual development. He holds a Master's degree in Psychology combined with countless multi-disciplinary trainings.  Over the past 13 years he has more than 10,000+ client-coaching hours counseling individuals and couples, hundreds of hours facilitating groups, and numerous events and retreats.   
Johnny's diverse array of skills offer an integral approach to embodied human development.  He provides a safe, and playfully challenging experiential container with heightened energy-richness, depth, openness and creative experiential exercises enabling you to connect more deeply, learn practical skills and activate more of your potential.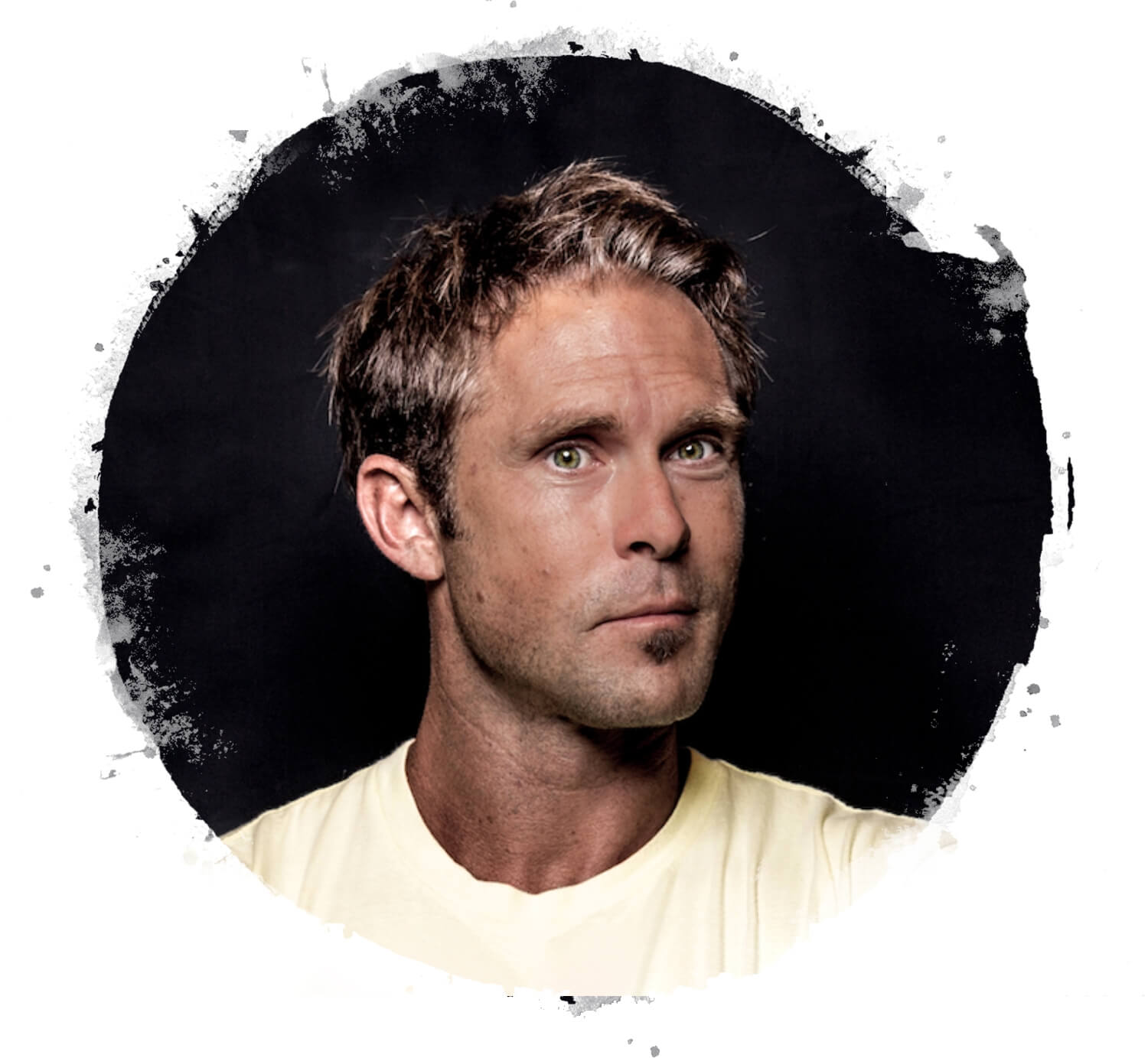 The Evolution of Relating
Some of us in our daily interactions, often repeat the same stories, regurgitate the same clichés, and meet each other with the same common greetings. We tend to relate in habituated ways, unknowingly guarding ourselves, reinforcing limited identities and preventing deeper intimacy.

During normal ordinary conversations some of us tend to be more aware of the mental world within ourselves and others, which makes us less aware of our body, emotions or the felt sense of connection with others while speaking. All of this is fine and common; it is just that there is so much more possible. The best conversations with the most epic rapport happens when a genuine curiosity is allowed to a rise out of immediacy of the moment or when someone courageously shares something fresh, unprepared, or previously unknown. While we commonly greet friends and loved one with staleness of a thousand times before, but it is through meeting of each other fresh each moment, attuning to the novel aliveness of our own inner worlds with their landscapes full of sensations, emotions, thoughts, needs, desires and energies.

In Deep Relating we are practicing staying deeply embodied, centered and grounded while also open-hearted, attuned and connected to others. Not only do these more embodied ways of relating create a much richer sense of aliveness connection, they also are essential for maintaining presence during intensity, reducing conflict, enlivening attraction, creating closeness as well as being doorways to unlocking extrasensory perceptions.

Join us for the next Deep Relating event THU OCT 5th 6:30 — 9:30pm