An immersive VIP Weekend experience
for driven humans with bright souls
with a big vision for your life and our world.
Accelerate your Personal & Spiritual Development in a 1:1 VIP Weekend with Johnny Blackburn
If you are reading this now you are probably someone with great potential and significant opportunities.  You are likely a bright Soul who knows there's more to this whole thing than the conventional pursuits of more pleasure and avoiding pain.
Maybe you are someone who is high-functioning, really values growth and peak performance, and wants elite level support to accelerate your development and potential even further and faster.
Or you might be someone who wants to get unstuck, get out of your own way or get back on track.  Maybe things are good, but you feel like you have plateaued or are getting complacent and you want to get reinspired and take things to the next level.  
Whether you are relatively new to personal and spiritual development or you've been at it for a while and are concerned you may be at a plateau, a VIP Day Coaching or VIP Weekend Intensive with Johnny Blackburn could be a powerful accelerator for your development, mission and the upgrading of your entire life. 

Some part of you remember why you are here

to heal and grow, cultivate skills and virtues, contribute your purpose in service to the world, love deeply, and Awaken spiritually as you successfully prosper and joyfully savor the full depth and range of life.

And alongside that deeper calling, is probably a big vision for your life and our world.
As you evolve you may have realized, what works at one stage of life and what got you here, won't get you where you want to go next.  And while you may have initially started because of pain, illness, loss or crisis, eventually your motivation transforms Into being fueled by inspiration and desire to contribute.
Similarly, the original desire to have influence and status, may have been motivated by ego significance, but if you keep going, eventually it gets overtaken by the infinitely more powerful virtues like devotion, positive contribution and service to others.   And as you continue to deepen and expand, the more Presence and Love Itselfanimate you and all you do.
Would your Soul like you to continue to grow and expand toward your greater potential?
And how will you use your Life to contribute to the betterment of our world?
Your path to human mastery continues here.
It's like 6 month of coaching and years of spiritual practice in a weekend
Pre-VIP Discovery & Planning Call
Prior to your scheduled VIP Day or VIP Weekend we start with a 90 minute Complimentary Consultation session to assess 1) your goals, needs and desires, and 2) the mutual alignment to work together in a VIP Day or VIP Weekend.

If we both agree to proceed with your VIP Day or VIP Weekend Experience we will outline your specific developmental objectives and then co-design the optimal experience for you to focus on key themes and outcomes. Then after the final proposal is accepted we can proceed with financial arrangements, logistics, preparatory information and key elements to so that your VIP Weekend Experience is the most beneficial for you.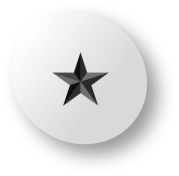 A VIP Day Coaching or VIP Weekend Retreat are specially designed to create a concentrated container allowing you to experience heightened clarity and accelerated transformation.

Conventional VIP Day Retreats are often designed for A-types who want bigger, better, faster and more results for their own success. While they can be effective for those qualities, you may be someone who is more dynamic and realizes that in reality life has much more depth and nuance then just one speed. If so you may resonate with this style of VIP Weekend Intensive with Johnny Blackburn.

It is for those who realize we are all connected and that investing in and being dedicated to your own healing; development and Awakening is actually a gift to everyone. Furthermore; you probably realize your own awareness, openness and skillfulness are the primary limiters to realizing your greater potential, fullest enjoyment of life and making the most positive contribution to our planet (at a time in history when we really need your contribution). Moment to moment how open you are and your depth of presence or lack there of is having an impact on the collective consciousness. And by both you doing your inner work and sharing your gifts, you can intentionally create an positive impact that ripples outwards in the world.

So the big breakthroughs, profound insights and accelerated growth you can experience during your VIP Weekend or VIP Coaching Day directly benefits you in your enjoyment of life as well as potentiating your purpose, success and the positive contribution made in the world through your work. And also what we tend to see with people who transform themselves and upgrade their lives, is that by extension it can positively enhance your relations with loved ones, friends, coworkers, clients, and all those you interact with.
Post VIP Weekend Integration
How many times have you come home from a training, conference or medicine ceremony with a notebook or e-note full of insights and new intentions, only to realize months later that little to nothing was actually implement?

As a solution to this common developmental pitfall, your VIP Weekend Intensive has a built in accountability system in the form of a specially designed post-VIP Weekend integration follow-up plan. This important feature is included to ensure that you are effectively implementing new insights, executing project-forwarding tasks, and stably embodying new ways of being.
"I had no clue of the range of possibilities of where I could go. The beautiful visual maps are so helpful to see 'Oh I am here and I can do this next and then all the way up to there!' And I am committed to that and want to have people and mentors in my life who inspire me to be my best actualized self."
Amber Rochelle
Psychotherapist
What You'll Walk Away With
Gain Awareness Like 6 Months of Coaching and Energetic Activation like Years of Spiritual Practice in 1 Powerfully Transformative Weekend.
The VIP Coaching Day or VIP Weekend is specially curated for you and tailored to your specific developmental needs and intentions.   It gives you one-one-one private access to all I have to offer and together we will personalize your VIP Experience to accelerate your development.   
You may already be clear on some of the things holding you back and some of the areas in which life is asking you to grow.   Or, if you are seeking clarity around direction and decisions, we can help you quiet your lower mind so that you can hear the clarity of your higher guidance system.  And together we will also have the opportunity to discover any blindspots, liberate limiting beliefs and release any of your unconscious past still stored in your body.  
Leveraging both systematic assessments and intuitive sensing, together we will help accelerate your development in your most important areas by mapping out your current capacities and clarifying what's next   You'll leave the VIP Weekend with a clear roadmap to your near-term and long-term future so you can see where you are and where your continued growth is taking you.  
Perhaps most valuably you will have the opportunity to access higher states of consciousness and then with a clearer felt sense of the open pathways involved, be able to re-access the states again after you leave until they become your new baseline state.  
You are likely to walk away a lot lighter and freer from releasing more of your past, as well as brighter and more expansive as your greater embodied future potential gets clarified and activated. 
Are you ready for the next level of your personal and spiritual development?
Are you open to healing and releasing patterns in your body to free you from the limitations of your past?
Are you ready activate your greater human potential and awakening advanced abilities?
Are you open to expand into the brighter future beckoning to live through you as you increasingly contribute your purpose & gifts to our world?
Most VIP Weekend Intensives are held in San Diego, California, but by special arrangement on our Discovery Call we can discuss the possibility of hosting it in your home city or another international location including additional expenses.
The standard package includes high quality accommodations, high quality meals and refreshments. Airfare and car rental are not included.  However if airport transfer can be arranged and included if you choose not to rent a car.
VIP Weekend Intensives usually involve working with one person at a time, but if you would like to have your romantic partner involved to some degree in your VIP Weekend Experience, we can discuss that on the Discovery & Planning Call, as well.
Q1: What is the VIP Coaching Weekend?
Q2: Who is a VIP Coaching Weekend for?
Q3: What are some things you might experience and gain from this VIP Weekend?
Q4: How does the VIP Coaching Process Work?
Q5: Where does the VIP Weekend take place?
Q7: What is included in the VIP Weekend Experience package?
Q8: Is there a specific schedule for the VIP Weekend Intensive?
Q9: Can I bring a romantic partner or companion with me?
Q9: How do you apply for the VIP Weekend?
Q12: How should I prepare before the Discovery & Planning Call?
Q14: Is there any follow-up after the VIP Weekend?
Q15: How do you get started with the VIP Weekend with Johnny Blackburn?